Make The Switch To High-Index Eyeglasses
You can face an overwhelming challenge when it is time to choose your lens type for your prescription eyeglasses. There has been a change in the materials and technology used to create lenses.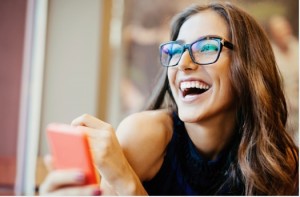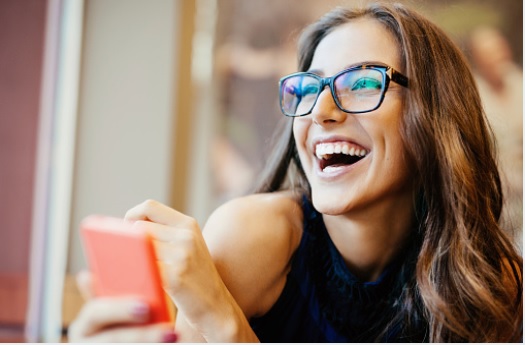 Many patients are beginning to ask about thin lenses. Why? Thin lenses are the favorite because they are more comfortable, thinner, and they are definitely appealing. Before anyone is recommended thin lenses, the patient's prescription has to be considered. A patient who has been given a stronger prescription will likely be given high-index lenses.
Before high-index lenses came into the picture, everyone who was given a strong prescription would have to wear glass lenses. Glass lenses are not thick like the standard plastic lenses, but glass lenses are heavier. Glass lenses are also not the safest route because of the dangers that can happen when they break. If you are wondering why you do not see much or hear much about glass lenses, that is because they are almost non-existent.
Who Should Wear High-Index Lenses?
If you are short-sighted, long-sighted, or if you have astigmatism, you should definitely consider high-index lenses. Basically, if you need a strong prescription, your lenses will likely be heavier and thicker if you are planning to wear the standard eyeglass lenses.
Short-Sighted
If you are short-sighted, you can expect to be recommended lenses that are thick around the edges. However, the lenses will have a thinner middle. If you like to wear the big frames, you will have to wear thick lenses so they will fit inside the frames. However, when you wear high-index lenses, there will be a reduction in the edge thickness of the lenses.
What Can High-Index Lenses Offer You?
Better comfort throughout the day because of their light weight
Thin and flat lenses that will look more appealing
Better protection from the harmful UV rays
Improved vision that will result in better performances in your everyday activities
High-Index Lenses Levels
Add-Ons For High-Index Lenses
When you talk about high-index lenses and standard lenses, you will usually talk about how high-index lenses do not transmit as much light through the lenses. This is mostly because of the expanded surface.
Unfortunately, this can mean that you may see more glares and other annoying distractions that can make them uncomfortable to wear sometimes. If you want to avoid glares and other distractions, you should ask about an anti-reflective coating.
It is important to always be informed when it is time to select the right type of lens for yourself. As a patient, your eye care provider will recommend what he or she thinks is right for you. However, we want to help you get prepared so you will be able to make the best decision when it is time to choose your lens type.
If you want to wear lenses that will give you an advantage over glass lenses and plastic lenses, high-index lenses should be your choice. High-index lenses are impact resistant and they will give you the protection you need from the UV rays.
High-index lenses can also be tinted to any color that you wish. When you add the anti-reflective coating, you will have an incredible pair of eyeglasses that will fit your personality and your style.
If you are looking for new eyeglasses or if you just need to make changes to your lenses, you should definitely ask your eye care provider about high-index lenses. You will not be disappointed in the look and feel of these lenses.