Thick Glasses Lenses
Is your glasses lenses thickness a problem? There are solutions to thick glasses lenses, and the best one is high index plastic.
The lens material for high index allows your optical supplier to create sharp-looking glasses with the thinnest, lightest lenses possible, and the best part is that high index also gets rid of the "bug eye" look that many strong prescriptions cause. If you've never heard of high index lenses before, read on and you will get an idea of what high index can do for you.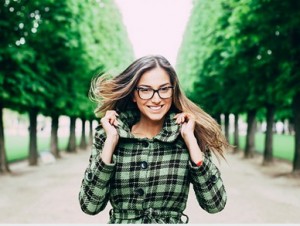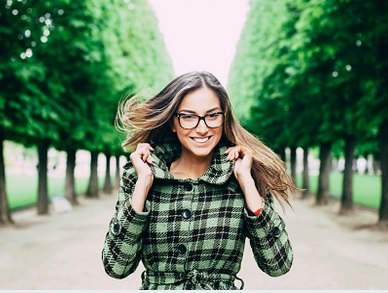 High index plastic turns your thick glasses lenses into normal-looking glasses lenses.
The thinnest possible lens. High index is the thinnest lens material available, often making high prescription glasses indistinguishable from normal prescription glasses. Say goodbye to thick eyeglasses lenses!
The lightest glasses on the market. Because the glasses lenses thickness is so reduced in high index lenses, your glasses will be considerably lighter and less front-heavy, allowing you to wear your glasses in comfort, without the need to push them up the bridge of your nose because they slide down.
The best-looking glasses around. Because your lenses are so thin, the profile of your glasses will be sleeker. In addition, you will no longer have to deal with the "bug-eye" look that plagues many strong prescription wearers.
Scratch resistance. Compared to polycarbonate, which is the most common "standard" lens material, high index lenses are very scratch resistant. The density of the lens makes it harder, meaning less scratches and longer life for your eyewear.
Thinness with options. Because high index plastic has become so popular for those who are looking for glasses for thick lenses, it is available with virtually any upgrade you can imagine, including: transitions, progressives, wrap-around frames, polarized sunglasses, mirror coatings, scratch coatings, and anti-fog coatings.
So, are you done with your thick eyeglasses lenses and coke bottle prescriptions? If you are interested in purchasing prescription glasses for thick lenses, high index lenses can be found online at a variety of stores. One important thing to remember is to always order anti-reflective coating with your high index lenses because high index is naturally reflective and causes glare issues without AR. Other than that, the choices are endless, so get to shopping today! Your days of unattractive, thick glasses lenses are officially over.