High Index Progressive Transition Lenses
Corrective eye-wear has been around for centuries, but the last several decades have given rise to innovations that have forever changed the capabilities of eyeglass lenses.
Transition Progressive High Index Lenses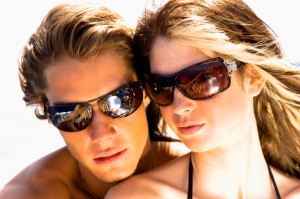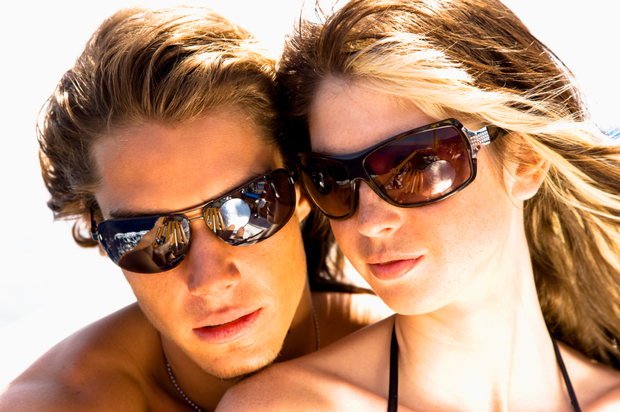 Today's technologies make our lenses thinner, lighter, stronger, and better able to cope with the wear and tear of daily use, more so than anyone could have dreamed of just a generation ago.
These technologies all address individual issues. Need protection from bright sunlight? Use a tint or a transition lens. How about protection from harmful UV rays? A UV coating will block them. Glare? Order polarized lenses. Impact resistance? Use polycarbonate lenses. Scratches or fogging? Coatings to prevent both are available.
The key to combining all these potential options into the perfect pair of eyeglasses is compatibility. Some of these features do not work with others and therefore cannot be combined. Others may duplicate features already offered; for instance, polycarbonate lenses inherently block ultraviolet light, so glasses with polycarbonate lenses do not require an additional UV coating.
If you're interested in ordering high index progressive lenses with a transition coating, you may have some choices to make. Let's examine these three options with a focus on their respective compatibility.
High Index Lenses – Due to the composite used in high index glass or plastic, strong prescriptions can be formed using less physical material than standard lenses, resulting in thinner and lighter lenses. High index materials range from 1.67 to 1.9 – the higher the index, the more reduction in weight and thickness you'll experience.
Progressive Lenses – For those who suffer from presbyopia (loss of flexibility in the lens of the eye, a common occurrence over the age of forty that results in an inability to focus on objects close to your eyes), bifocals offer a lower-lens area of magnification in addition to your prescription correction. Progressives, also known as "no-line bifocals," feature a gradual transition to this magnified portion and do not have the "hard break" dividing line of a standard bifocal.
Transition Lenses – Transition, or photochromic, lenses contain molecules that shift in response to ultraviolet light. This allows the lenses to darken when in the presence of sunlight and revert to a clear state away from sunlight.
Compatibility amongst these three eye-wear choices depends on your choice of lens material. Progressive bifocals are fully compatible with transition coatings. The wildcard in this case is the high index material you choose. For example, high index glass (1.8 or 1.9) cannot be ordered with a progressive, but the plastic high index options (1.67, 1.7, 1.74) can. Most high index versions are also incompatible with a transition coating. 1.67 high index lenses can be ordered as transitions, but none of the higher index materials are compatible.

To determine the compatibility of any of your desired lens and coating options, visit RX-Safety and select the frames that you prefer. As you then click on each individual lens option, choices that are incompatible with your selection will drop from the menu. This allows you to easily compare different lens and coating options to see if they are available together. And of course, if you have any questions about lens compatibility or anything else, feel free to contact us for advice and information.