Get The Perfect Pair High-Index Eyeglasses
Have you ever been told that the worse your eyesight gets, the thicker the lenses for your eyeglasses will be? The type of eyeglass lenses you wear will not only have an impact on your vision but it will have an impact on your appearance.
In past years, if you knew you had poor vision, you would likely have to wear those coke bottle glasses that hardly anyone wants to wear. Well, thankfully there are now more options to choose from if you have been told you have poor vision.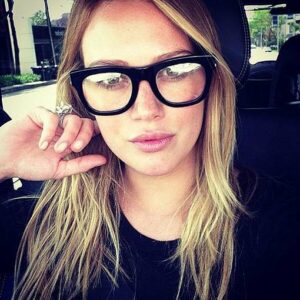 Due to advances in technology and better materials, you can find lenses that are not thick, but thin and light. Since these lenses are thin, they will look good on any type of frame. These lenses will be appropriate for you, regardless of what eye condition you may have.
High-index eyeglasses are great options for people who have been given a strong prescription. A high-index lens has the ability to bend more light rays than other lenses, and there will be fewer materials being used in lenses that are designed for glasses for people with nearsightedness and farsightedness.
We understand it can be difficult to find the perfect pair of lenses and frames. It can be like finding the perfect pair of shoes, shirt, etc. You have to make sure the lenses and frames are appealing, comfortable, and is able to perform its job effectively.
Yes, you want the glasses to help you see, but there is no harm in looking for glasses that will make you look good and feel good. It can still be frustrating to find the right pair of glasses because there are so many choices, for men and women.
The Frames
When you are trying on glasses, you should make sure you choose the one that will have your eyes lined up in the middle of the lenses. Whatever style of frame you choose, you should make sure the frames will be comfortable.
If the bridge of your glasses is small, they will certainly be uncomfortable because you will constantly feel a pinch and they will sit awkwardly on your face. What if the bridge is too big? If the bridge is too big, the frames will not stay on your face. They will constantly slide down and you will be uncomfortable the entire time you are wearing them.
While you are trying on glasses, you will want to make sure the fit is exactly the way you want it before agreeing to choose that style. A good tip would be for you to try nose pads that can easily be adjusted.

Your Choice
Although there are so many tips and advice on choosing the right pair of glasses, there are no rules set in stone on how to find the perfect pair of glasses. You will likely have to try on different styles and types of glasses until you find the pair that you just cannot take off.
It is important to take your time when choosing eyeglasses because you are the one who has to wear them. If you are patient and interested in learning about choosing eyeglasses, you will be able to find that pair that is just right for you. You should choose what you feel is best for you and your personality.
There are a variety of choices online and in stores; you just have to make a good decision on what will help you see better and feel better. Also, it will certainly not hurt anything if your glasses also make you look extraordinary.