"Geek" Frames And High-Index Lenses: Your Summer 2016 Look
Have you noticed that when it comes to eyeglasses, we are seeing various styles and combinations? Many people wear eyeglasses because they need to see better, and wearing glasses allows them to work properly. However, eye-wear has certainly come a long way from just being the glasses that help people see.
Eyeglasses have become a fashion statement, and that is one of the reasons why geek brand eyeglasses frames are so popular. These frames are cool, stylish, and there is no limit on the designs. This means that regardless of what your personality may be, you will be able to find the pair of eyeglasses frames that fit who you are.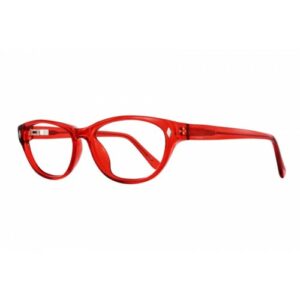 Retro
The retro-styled geek eyeglasses are still making a lasting impression. These glasses are the right mix of geeky and cool. The thick rims on the glasses are certainly appealing, and we are sure you have seen many people sporting these funky eyeglasses.
These nerd glasses have made a strong comeback, and a variety of people are able to pull off the look. These glasses can also be worn with a prescription, even if that prescription calls for high-index lenses, which makes it perfect for those who love the nerdy look but also actually need glasses to see.
It does not matter what you prefer, you will be sure to find the type or retro frames and the right lenses to make sure you have the nerdy look for Summer 2016.
Frames
Previously, people wanted to avoid wearing any type of eyeglasses that would cover a majority of their face. Now, that is the look many people are going for. Another great thing about the geek brand frames is that you do not have to stick with a solid color.
There are so many colors out there that you can wear a different pair of geek eyeglasses with every outfit. If you want frames that have all the colors of the rainbow in them, you will surely be able to find a pair you absolutely love.
It Is Your Choice
When it is time to choice your geek eyeglasses frames, you should make sure you choose the frames that fit your personality and style. It can certainly be tons of fun to find different pairs of geek glasses to complete your Summer 2016 look. Once you find the frames that you absolutely love, you will be able to shop for clothes that you also love. Put together a look that works for you.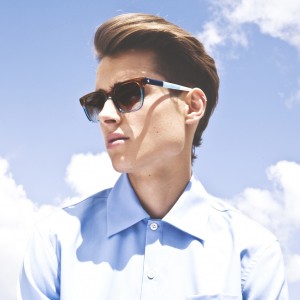 Celebrities
We know you have seen actors, actresses, athletes, singers, and rappers wearing the geek glasses. They also wear the shirts that are buttoned to the top, they wear the glasses with suspenders, and they also wear them with ties, bow-ties, suspenders, and high-top or low-top sneakers.
It does not matter if you are a male or a female, you will definitely be able to find the look you are looking for during the summer. People like to pull out their best clothes and accessories when they are out and about, right?
Your eyeglasses will probably be the first thing people will notice when they see you. Whatever look you are trying to meet, you should not hold back this season. You can stand out in the crowd and have people talking about the person who was wearing the cool glasses.
With the summer just getting started for many people, you do not have to hold anything back. Find the geek eyeglasses frames that you want to wear and just put them on. Complete your look this summer with the best geek eyeglasses frames that fit who you are as a person. Contact us today for more information on these glasses.