1.74 High Index Transitions Lenses Availability
If you've tried to order 1.74 high index lenses with an "official" Transitions® brand coating, you may have encountered some difficulty.
Availability of 1.74 High Index Transitions Lenses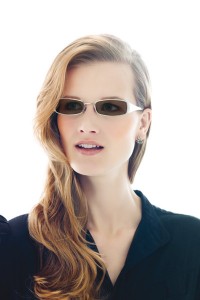 Indeed, finding a supplier that offers a combination of the two eye-wear options can lead to a maddening search. Apparently many manufacturers find the high index lens material and the Transitions® coating incompatible and do not offer lenses that feature both technologies.
Transitions® (or photochromic) lenses automatically darken in response to UV light and clear again when that light is removed. The advantages of such a process are many, as with photochromic lenses you enjoy:
The convenience of lenses that always provide just the right amount of shade.
The safety of lenses that clear at night or indoors to make maximum use of available light.
The cost savings of having to purchase a single pair of glasses for use indoors or out, night or day.
The benefit of always having your sunglasses on hand, not left at home, at work, or in the car when you need them – because your standard glasses are your sunglasses.
The protection of lenses that block 100% of the harmful UVA and UVB rays of the sun.
1.74 high index lenses can provide exceptional benefits for those who require very strong prescriptions. Prescriptions that correct for severe visual deviations make use of very deep and sweeping curves to cut the lenses, leading to very thick and heavy lenses when these curves are housed in standard plastic or glass material. 1.74 high index material allows the same curves to be formed using substantially less physical material, hence thinner and lighter lenses.
While many non-name brand variations of photochromic lenses are available, consumers often prefer the quality and selection of photochromics made by Transitions®, the corporation that originally developed and introduced the technology. Transitions® also specializes in the photochromic niche of the market, backs their lenses with a specific guarantee, and constantly offers innovative new variations on its product.
According to information supplied by Transitions®, "Today's advanced Transitions® lenses are available across all major lens materials (including polycarbonate and high-index materials you may hear your eyecare professional reference, which make lenses thinner and lighter) and designs (single vision, for prescriptions correct for distance vision or for near vision, bifocals and progressives, which account for distance and near vision in the same lens. You may know them as "no-line" bifocals), and in most prescriptions – from the lightest to the strongest. Ask your eyecare professional for more information."

However, finding an optical lab or lens manufacturer who offers Transitions® lenses in 1.74 high index material can result in a lengthy search. It's highly recommended that fully explore your options and, whether you purchase your lenses online or at your local optical lab or optometrist's office, be sure that if you're paying for the official Transitions® brand coating, that's what you get. Authentic Transitions® lenses will come with a certificate of authenticity.