Does Costco Have 1.74 High Index Lenses?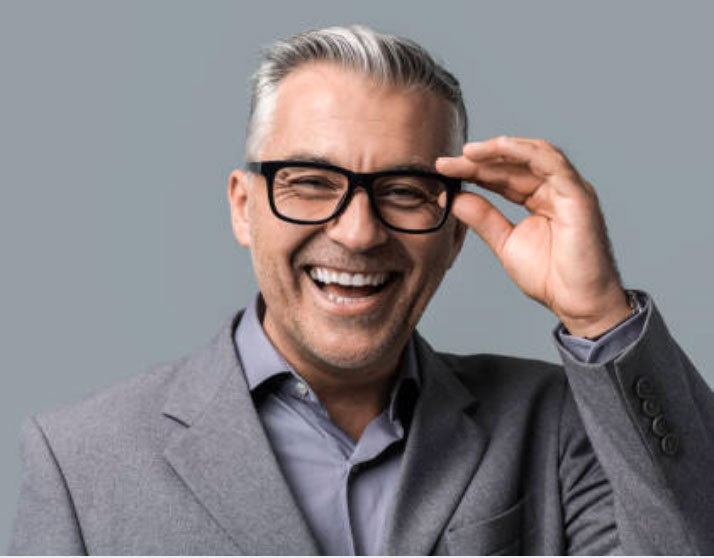 If you have an exceptionally strong prescription, it is likely you must cope with wearing glasses with unappealingly thick and unattractive lenses. Not only are they lacking in the aesthetics, but they can also be rather uncomfortable to wear for prolonged periods of time. While in the past there was no real solution to this issue, you can now get lenses that meet your prescription needs, without being so cumbersome. We're talking about 1.74 high index lenses.
As many people shop at the wholesale retailer Costco and know they stock glasses, there is a lot of interest over whether they sell these more sophisticated and slicker lenses. In answer to the question posed in the title, then, yes, Costco do stock 1.74 high index lenses. They also sell a range of other high index lenses. This is not surprising as the lenses are becoming more popular and there is higher demand for them.
Does That Mean You Should Buy Your High Index Lenses from Costco?
While that bit of knowledge may be enough to send you on your way to Costco to buy a new pair of glasses with thin and flat high index lenses, stop for a moment. As well as getting those smart and more attractive lenses that don't feel like you have coke bottle glasses, you will want to be sure you are getting the best deal for the lenses.
When the prices for 1.74 high index lenses from Costco are compared to those offered by other online eyewear retailers like RX-Safety, there is no comparison.
At our online store you can get high index lens glasses for less than 90 dollars, which is a price you can't really argue with. Especially when RX-Safety glasses are so highly regarded and we have a sterling reputation for excellent prices, high quality products and great customer service.
Stunning Variety of Frames and Lens Options
Another reason you should choose an online retailer like us over Costco is because of the full and varied range of glasses we offer. We have a wide selection of trendy and attractive frame styles suitable for high index lenses. You can choose from square, round, rectangle, oval, hipster and cat eye frame styles and square, round, oval and heart face shapes. There is also an intriguing selection of colors to choose from, so those prescription 1.74 high index glasses can fit your own unique personality and taste.
Geek UFO – For example, check out the Geek UFO high index glasses. They are made by Geek Eyewear, made from high-quality plastic and have a single bridge. The attractive and curvy oval shape of the frames coupled with the choice of three dazzling colors make them a must have for any self-respecting glasses wearer who wants to look their best.
Nike High Index Glasses – At RX-Safety we also stock a full range of Nike high index glasses. Available in various frame styles, you can't really argue with the quality of a product when it has the Nike branding. These will suit the sportier types who need to wear glasses but don't want their strong prescription to hold them back.

What if You Already Have the Frames?
What if you already have a nice frame that you want to keep? Maybe you've not had them long or quite the opposite, they were a big investment and you are not really prepared to just discard of them and replace them with completely new glasses?
You don't have to do that, because at RX-Safety, you can use your existing frames and upgrade them to take advantage of the benefits of high index lenses.
How does it work? Well you can have your existing glasses frames customized with prescription high index lenses in four easy steps.
Step One – Choose the Type of Frame Your Glasses Have
The first step of the process involves selecting the correct lens replacement service based on the style of frame your existing glasses has.
There is a choice of 5 different types of glasses –
· Sunglasses and eyeglasses
· Safety eyewear
· Wraparound
· Semi Rimless and rimless eyewear
· Wrap free form
The prices start from $29.99 and reach as high as $74.99 for this service, depending on the type of frame your existing pair of glasses have.
Step Two – Pack Up and Mail Them
After you have picked the replacement lens service you need for your existing glasses, you need to package up the frame appropriately and mail it to our team. Our technicians will work hard and customize your frame to fit those brand new, thin, slick and very attractive high index lenses. All you need to do is bide your time.
Step Three – Wait for Delivery
We know how much people nowadays don't like to wait. Remember the phrase though about all good things come to those who wait, and your new and improved glasses will be with you before you know it. According to many customers, it takes around 10 days for them to be sent back out once we have customized them to fit the high index lenses of your choice.
Step Four – Receive Your New Customized High Index Prescription Glasses
After a short wait, once they have been upgraded, you will receive your new, smaller and sleeker glasses in the post.
That doesn't sound especially hard, does it? This is a great service for anyone who is short for time and just doesn't want to deal with traffic, crowds of people and waiting in line at the local opticians or optical center.
So, although you can pick up a reasonably high-quality pair of high index glasses, whether you are looking for 1.74 lenses or another, at Costco. However, as we have hopefully convinced you, if you really want to get genuine value for money you should give RX-Safety a visit.
We have also shown that even if you have an existing frame that you are fond of and would like to keep, we can upgrade it and fit 1.74 high index lenses or another size, depending on your preference.