Benefits of Buying High Index Eyeglasses Online vs. In Store
Lenses are always the most important function of eyeglasses, whether sunglasses or prescription, yet the frames are nearly as important for practical day-to-day use. Pra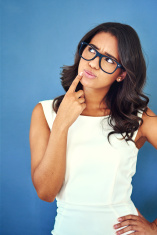 ctical, meaning they need to look good and fit comfortably on your face, so wearing them isn't a cumbersome task. There are many benefits of buying high index lenses or eyeglasses, but what are the benefits of buying them online vs. in store?
Cost Savings
This is the main benefit of buying high index lenses and/or eyeglasses online vs. in store, although this isn't the only benefit. Being able to cut out the "middle man" in the distribution process, means customers can go directly to wholesale and manufacturer sources to get their eyeglasses, which saves them a lot of money in the process. We're not just talking about 5% either, rather more like up to 50% savings.
Larger Selection Online
Customers will simply find a larger selection of lens options and frames online vs. at an eyeglass retail store. The in store options may number in the hundreds, but online there are more like thousands of options. This is especially true considering customers can choose frames separate from the lenses, accessories, and extra coatings. All of these options are more plenteous online vs. in store.
No Pressure Sales Environment
Yes, being able to try the eyeglasses on in store is a benefit online doesn't offer, yet the environment where the eyeglasses are being tried on can be unhelpful in the selection process. Customers trying on eyeglasses with a salesperson standing close by to help, are more likely to feel pressured to buy something the longer they take. Trying on eyeglasses and looking constantly at yourself in the mirror is something that can become nerve-wracking around other people close by.
Buying online is an entirely different environment for customers; online gives customers the no pressure sales environment they need to make the right decisions. After all, these are expensive eyeglasses that need special consideration, and so spending days (or even weeks) to decide is not a problem online. Customers buying their high index eyeglasses and lenses online are alone with their thoughts, which means fewer distractions to interrupt their decision process.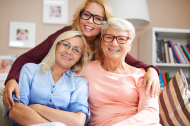 Convenience
Buying online is more convenient than shopping around at possibly multiple in store locations. Simply browsing the Internet for the frames, lenses, and accessories desired, gives more options and makes finding the time to get the right pair of eyeglasses more convenient.
For instance, at RX-Safety, customers can buy the high index lenses they need (from 1.67 to 1.90 thickness), and then fit them into the frames they send in or choose from the site. This means customers can choose from thousands of frames online, and then simply get the lenses put into them by sending in the frames. This is very convenient considering customers won't even have to leave their houses, and in the process they'll save money too.
Resources for High Index Lenses
When customers buy online they have access to online resources that explain the products they're buying. Yes, in store customer service is also there to help, yet customers may have to wait in line for long periods of time, and/or the person may not be very knowledgeable or helpful. Buying online, on the other hand, provides customers with helpful resources such as: videos, articles, and customer service reps, which are company and product specific.
Summary
Customers are sometimes intimidated when buying their prescription eyeglasses online, yet these benefits are compelling reasons that should dispel these fears. The main reason customers want to shop in store is so they can try the eyeglasses on, but if the prescription is known, customers can simply send in the frames they want and get the high index lenses put in them for a lower cost. For this reason and the others we've discussed, buying high index eyeglasses online is better overall than buying them in store.
Check out the huge selection of frames, eyeglasses, high index lenses, and accessories at RX-safety, and enjoy the benefits of buying your high index eyeglasses online with us. Please contact us with any questions along the way and we'll be glad to help.