1.74 High Index Lenses: Is the Cost Much Higher?
When it's time to get a prescription for eyeglasses, you may be recommended 1.74 high index lenses. While you may have heard a little about these while at the eye doctor's office, the cost is something that is a factor for some people. Here is what you need to know about 1.74 high index lenses and how the benefits exceed the cost.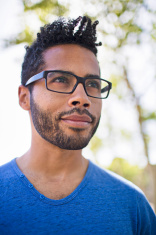 What is the Big Deal About 1.74 High Index Lenses?
The major difference in 1.74 high index lenses and any high index lenses are the benefits in how they feel and look.
These type of lenses are also known by a variety of names such as bi aspheric lenses, DA lenses, and double aspheric lenses. The surfacing is on both sides of the lenses which make them more flat that regular lenses and thinner than traditional plastic eyeglass lenses.
They are perfect for a variety of activities and work well with a variety of frames such as semi rimless, rimless, and full rim frames. Since they're durable, sporting activities are well-suited for these type of lenses since their construction makes them a good choice. Do keep in mind that they are not impact resistant so if you plan to engage in certain activities like motorcycle riding, shooting, or anything where impact might take place, these are not the lenses for you. However, for everyday activities that you normally wear glasses for, this is an excellent lens type to consider.
1.74 high index lenses are also versatile since they work with both varifocal prescriptions and single vision prescriptions and are able to be tinted so that they work with sunglasses too.
A rule of thumb is, "If you are long sighted (far) and have a strong "+" prescription, the thinnest lenses available are Plastic 1.74 Index Double Aspheric Lenses."
How Do They Look?
The thing that most people love about high index lenses is the look when wearing them. Since they are more lightweight and thinner, these lenses look more attractive on the wearer. They do not present a thick lens that magnifies the eyes so there is no thick, Coke bottle look that is unattractive and makes the wearer apparent to others that they have a high prescription.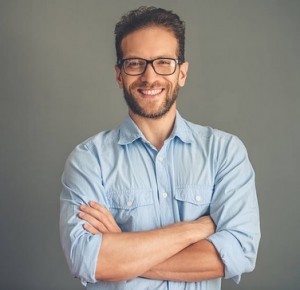 What About the Cost?
It is true that 1.74 high index lenses and other high index lenses are typically more expensive than traditional lenses. However, there is a reason for that – high index lenses offer more to the wearer and are one of the thinnest materials in eyeglass lenses available.
This is especially helpful for those with a high prescription because instead of a heavy, thick set of lenses, these are lightweight and more comfortable – and let's not forget, more attractive.
High index lenses do not come in Transitions but you are able to get coatings. While prices vary depending on where you shop, a general idea of the cost is that a clear, single vision choice can range a little above a few hundred and progressive dark gray or brown tinted lenses may cost up to double that. However, these are durable lenses that will last a long time while being easy to wear and comfortable so that is reason enough to make the commitment.
In conclusion, yes the 1.74 high index lenses are going to be higher in cost but the benefits are many and for a lot of eyeglass customers, it is an investment that is well worth it.
Check with your eye doctor and if your prescription warrants it, 1.74 high index lenses are definitely something to shop for. You'll see a major difference in how you look and how you feel when choosing these lightweight, attractive lenses.