1.70 Thindex Now Available in Transition Lenses
If you have a high prescription you often feel limited to certain lenses but we offer 1.70 Thindex Plastic Lenses which is a high index plastic lens that is lightweight, high scratch resistance, and thin lens for high prescriptions.

We offer the 1.70 Thindex Plastic Lens in transition.  Transition lenses means that the lens changes from light to dark when exposed to UV light (such as the sun) and then from dark to light (when you go back indoors).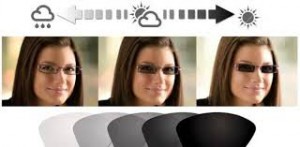 Our company provides the most up to date technology that we delivery to our customers.  We provide products that are low in cost and high in quality!

Stay fabulous!
Jessica xo